Welcome to West Linn-Wilsonville Nutrition Services Department!

Good nutrition and learning go hand in hand.

The Nutrition Services department is made up of a team of food and nutrition professionals that are dedicated to students' health, well being and their ability to learn. We support learning by promoting healthy habits for lifelong nutrition and fitness practices.

Meals, foods and beverages sold or served at schools meet state and federal requirements which are based on the USDA Dietary Guidelines. We provide students with access to a variety of affordable and appealing foods that meet the health and nutrition needs of students.
As of February 3, 2020 all Nutrition Services payments are now made through SchoolPay. Click this link to get registered. All existing balances in K-12 Payment Center have been transferred to SchoolPay.
Updated for School Year 2020-2021
Beverages Without a School Meal Cost $.50
In West Linn-Wilsonville, our school lunches offer a complete selection of foods that students enjoy. The food we serve is made from wholesome, whole grain, low fat and low sodium ingredients, and fruits and vegetables are offered daily. Students are encouraged to come back for as many fruits and vegetables as they want, and many of the foods served in WLWV cafeterias are Oregon grown.
Our lunch and breakfast menus are constantly evolving as local foods are in season and the tastes of our students change. West Linn-Wilsonville schools frequently host tasting events in school cafeterias to introduce students to new and nutritious foods while giving students input into their cafeteria menu. We do our best to serve students quickly and always with a smile, and we appreciate our students' and families' help to keep lunch accounts current.
Meal assistance is also available for eligible families. To avoid paying full price for meals, please complete your Application for Free & Reduced Meals before school starts or before the meal benefit grace period ends if you had meal benefits the previous year. Benefits from the previous school year expire annually near the beginning of October. To avoid a lapse in meal benefits, please apply prior to October as there is a 10 day processing period. Applications for the new year become available after July 1st. For more information please contact us at your convenience.
The Electronic Confidential Application for Free & Reduced Meals is available online - please apply today. Applications can be completed at any time. To avoid accruing meal balances please apply as early as July 1st every year. Benefits expire annually unless you re-apply and are approved. Applications are also available in the school office.
ESTE ES SU BENEFICIO ~ ESTÁ DISPONIBLE PARA AYUDAR A SU FAMILIA ~ POR FAVOR APLIQUE HOY
(When filling out the application, you can go back to check or modify information by clicking "previous." Please add all household members by "updating total" then "save information." When you go to the next page, click "Add New Member" for everyone in your household.)
The District has been approved for the federally funded, confidential program which provides balanced meals for children. If your family qualifies for the meal benefit program, your student(s) will be eligible for a fully balanced breakfast and/or lunch that includes a beverage each day.
The Oregon legislature provided funding to eliminate the reduced price payment for School Breakfast and Lunch. For the school year 2020-2021, breakfast and lunch will be accessible at no charge to students who qualify for reduced-price meals.
Milk or juice by itself is not a covered benefit of the meal program and can be purchased for $.50 cents.
Please contact us if you need assistance.
---
Excellence ~ Integrity ~ Teamwork
Communication ~ Decision Making
Wellness ~ Sustainability
It is a commitment to provide the highest quality food and service.
Meals are nutritious, delicious and appealing.
Standards meet or exceed federally mandated guidelines
and comply with all health, sanitation and safety regulations.
Each student's needs and differences are respected.
The nutrition department is a partner with the District in the nutrition
as well as the education process,
working to nourish and educate the hearts and minds of all students.
Developed by the Nutrition Team, 2005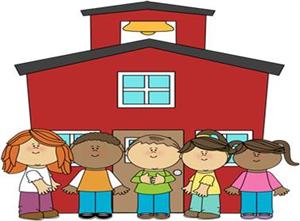 Would you like to be a part of the wonderful experiences that we provide to our students? Have you ever realized that even our lunch time provides valuable educational experiences? Would you like to join us in helping our children grow and be healthy? We are currently looking for help in our kitchens. It's an amazingly rewarding experience that consumes only a portion of the day. You can be home before school to help your children get to school, and back home after school to welcome them home. And you can even get paid for that time in between! You work only on school days. If you are interested, here's how you can apply: